Yellowstone Club – 2019
---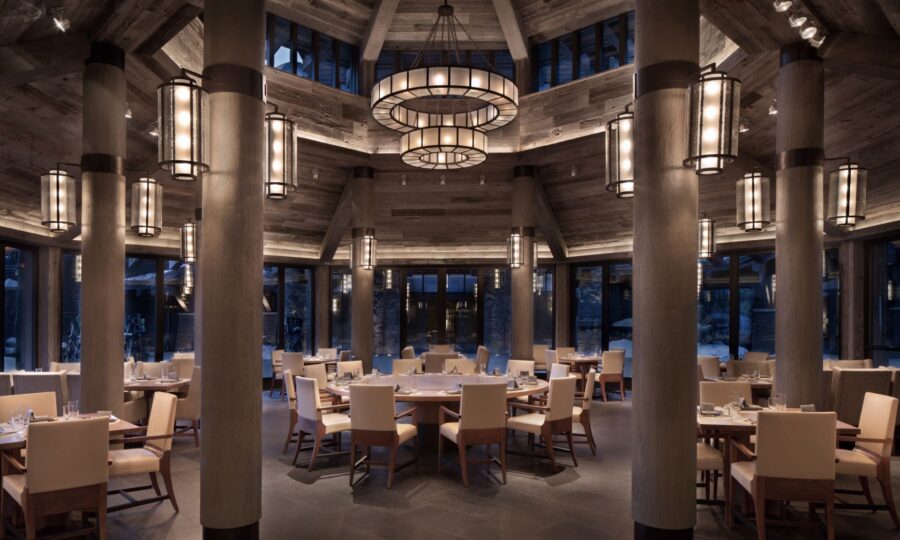 Yellowstone Club is an extremely exclusive ski and golf community nestled in Big Sky, Montana requiring exceptional dining for its patrons. Chef Grant was brought in to the chef mentorship program in September of 2018 and continued to work on the project until March of 2020. In this one of a kind world's members-only ski and golf resort there are ten food & beverage offerings on property, notably Restaurant on Eglise, Timberline Café, and Frost Bite Diner. All of the dining areas highlight different aspects of cuisine ranging from sophisticated Italian-inspired dishes to modern comfort food.
Chef Grant worked hands-on with the team to perfect seasonal tastings emphasizing flavor and visual execution. By developing menu structure for the entire property the team was able to establish a cohesive menu that fit each specific outlet. Every menu item went through a rigorous series of edits based on reviews to ensure impeccable quality of visual presentation and experience for guests. Due to the nature of the project Chef Grant critically designed the menus to fit the individual atmospheres of the dining areas to provide customers with options during their stay.
Each year the former CEO of Google Eric Schmidt invites a select few to the prestigious Yellowstone Club in July to host a retreat. Chef MacPherson was chosen to consult and contribute to the planning of the 250 person high-end function. Working with the team he assessed each menu item and curated the event to satisfy the customers, bringing in more business for the Yellowstone Club.