New Realm Brewing Expansion
---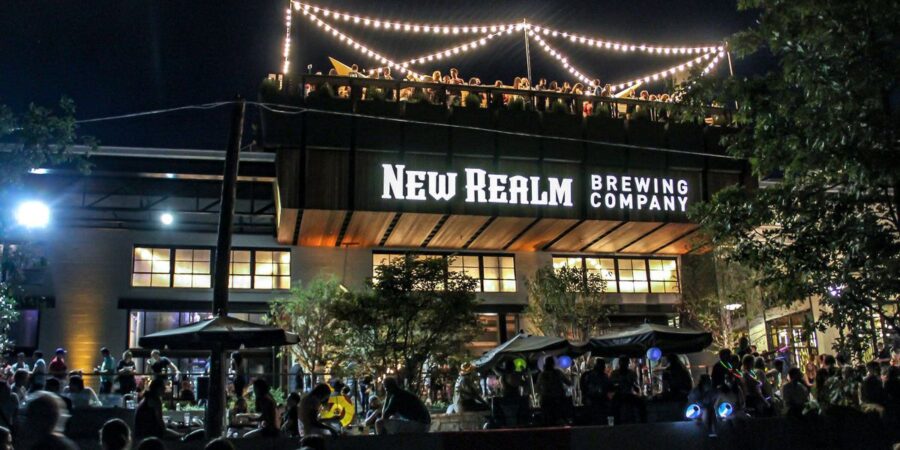 After joining the project in 2016, Chef Grant continues to work alongside this team of industry veterans to promote the expansion of New Realm Brewing in three new locations. After the original location in Atlanta, Georgia was a hit CEO Carey Falcone and COO Mitch Steele decide to open locations in Savannah, Virginia Beach, and now Charleston. Combining experienced Brewmaster Mitch Steele's multidimensional beers with MacPherson's delicious food creates an irresistible palate that charms locals and tourists alike. Chef Grant is thrilled to carry on being a Culinary Director that implements their core principles of being quality, creative, and authentic for every location opened.
The Virginia Beach location utilizes talented Executive Chef Richard Silvey's knowledge in the local food scene to create a flavorsome menu to comfortably pair with Steele's world-class beers. Visitor's favorite menu items include Baked Maryland Crab dip, and the new main event Cape Henry King Crab Cake with arugula leaves and comeback sauce. With a multitude of bars featuring TVs to watch all your favorite sports, 2 acre beer garden with plenty of lawn games, private space, and fire pits everyone can create the perfect atmosphere they are looking for.
In the Savannah location you can find executive chef John Cole's blend of global and southern techniques in every dish. Locals have been raving about the New Realm beer battered fish and chips with locally sourced Virginia flounder, lemon, coleslaw, and a side of chunky tartar sauce that is to die for. This two story location is ideal for parties of all sizes, including live music to ensure everyone's ears are as happy as their taste buds.
New Realm Brewery is proud to announce that their newest location has opened in Charleston, South Carolina. Featuring an on-site brewery, outdoor patio, restaurant, and music venue makes this the perfect spot to grab some friends and enjoy the delectable food. With an on-site scratch kitchen they are able to produce the New Realm classics such as the Instagram-classic Mac & Cheese as well as site specific items such as the roasted chicken meatballs and Asian-style loaded fries to please your stomach. Due to limited specialty releases some only available on Daniel Island, Chef Grant has designed menu items to pair perfectly for this unique experience.