New Realm Brewery 2018
---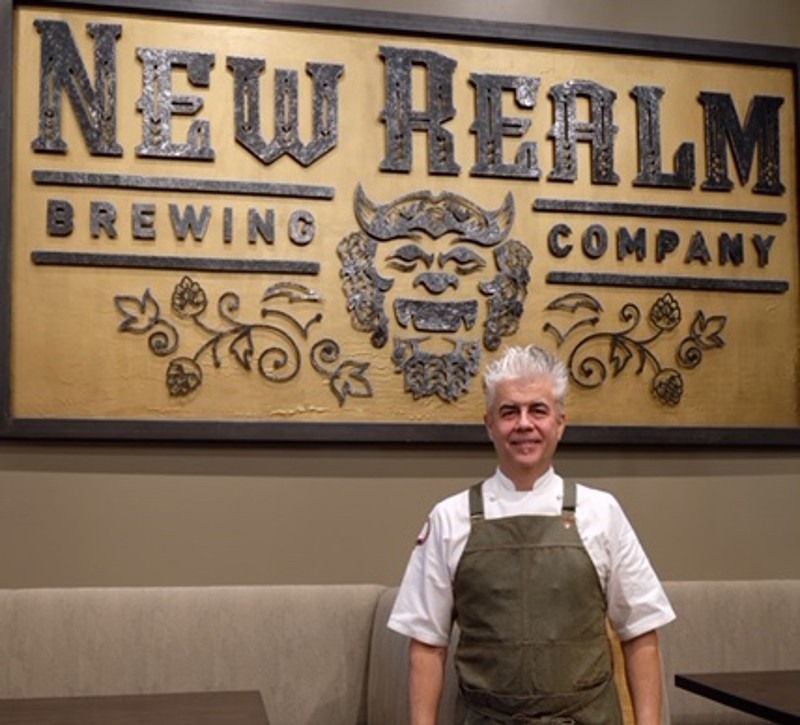 Chef Grant came on board this exciting and ambitious project in September of 2016, joining the New Realm Brewery venture as a board member and culinary director. He joins an experienced group of industry heavyweights. Carey Falcone, CEO, a 20 year beverage industry veteran,  Mitch Steele, COO and Brewmaster, the founder of Stone Brewery of San Diego and considered the finest IPA brewer in North America and Bob Powers, CCO, Chief of Sales & Marketing,  a colleague of the beverage industry brings an additional 20 years of industry experience round out the founding trio.
Their amazing flagship brewery and bottling facility boasts a restaurant, rooftop patio, beer garden and Growler Bar, steps from the Atlanta Beltline. Chef Grant worked with this great team in 2017 to develop menus, kitchen layouts, equipment acquisitions, and personnel onboarding. In the late summer of 2017 Chef and the team were proud to give the nod to Executive Chef Julio Delgado, a Ritz Carlton veteran, a Puerto Rican native and Atlanta resident. Don Mioton is the GM of Food & Beverage, Don came onboard in May of 2017, an experienced Food & Beverage Manager who hails from New York City.
The New Realm menu of big bites and small bites showcases global inspirations with southern touches. Items like Spicy Korean Pork Cheek Buns, Georgia Peanut Hummus, and Durham Ranch Lamb Sausages, are paired with the finest beers and renown IPA's brewed and bottled on premises by Brewmaster Steele.