Chefs to the Max, 2014 Benefit for Max Jacobson
---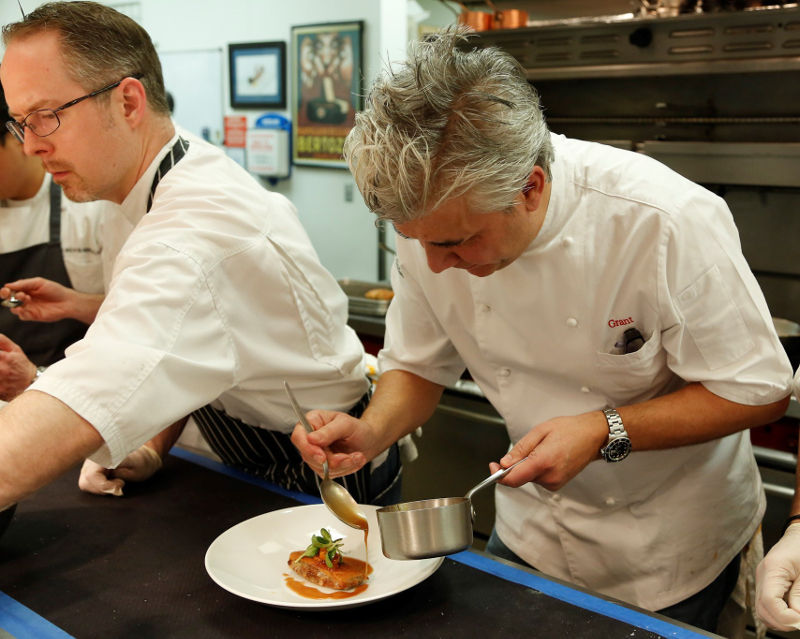 Chef Grant was overjoyed to be able to participate in this great event benefiting venerated L.A. Times and Vegas 7 food critic Max Jacobson.
Jacobson was injured in December 2014 when he was hit by an SUV in Las Vegas. His recovery is ongoing and quite amazing.
Chef Grant had an amazing dish for the event at the RX Boiler Room, Mandalay Place. Ginseng braised grass-feed beef oxtail
Brick pastry, kumquat marmalade and natural jus.